Welcome to Bonjour Escort Agency: The home to Paris most beautiful escorts 💖
Bonjour-Escort.com is a professional Escort Paris agency providing beautiful and intelligent escort girls for outcall in Paris and few other states in France. Our discrete escort service is well known, as one of the top escort agencies in Paris. If you are visiting Germany be sure to book from our escort agency Frankfurt which operates 24 hours just like our Parisian branch.
At Bonjour-Escort.com we pride ourselves on listening to our customers to deliver the best possible service. Finding the ideal escort is more than just how she looks, it's the total package, which can make all the difference. Take your time an browse through our sexy escorts in Paris and once you've decided just give us a call.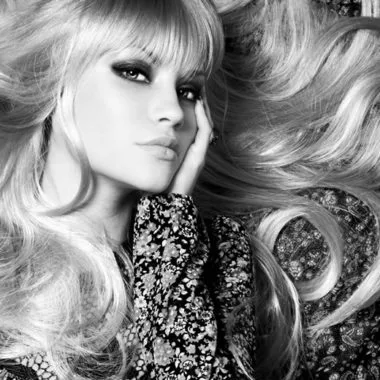 Paris Escort Service
Hotel Service
We offer a professional escort agency for hotel service. Our girls are discreet and well versed in maintaining a low profile. Simply provide us with a location and time and we will delivery your escort straight to your hotel door at a time that is convenient for you.
City Tours
Paris is a vibrant and exciting city with many attractions. Why not get one of our girls to show you around. There is nothing more special than seeing a city with a beautiful lady on your arm. Make this stay an unforgettable one.
Dinner Date
We offer a dinner date service whereby you can take a girl out for the night and wine and dine her to eventually finish up with you and her in the throes of passion.
First Time with a Paris Escort?
Is this your first time with a Sex girl in Paris or maybe your first time with an escort in general. Are you worried that you won't know what to do? Are you struggling to understand how things are working? Is the whole experience starting to become a bit overwhelming? Then let us put your mind at rest. Our Paris escort girls have been specially trained to help first-time customers ease into the experience. There will be no awkward moments as our girls lead you through your sexual experience. Our girls are experts in their field and know what men want. They are also very in tune with reading men and thus adapt to what you want without asking questions. In other words, you don't need to know anything, just make your booking and be prepared to have a great time.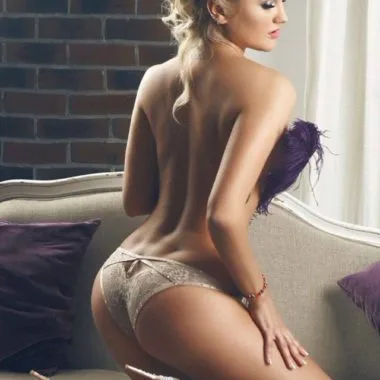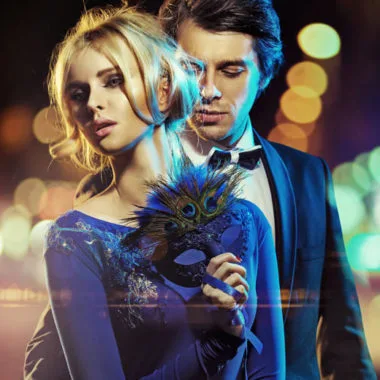 The Girlfriend Experience
In recent times men ordering Paris  girls have started wanting more than the cold pornstar experience being offered by most. As a result, our Girlfriend Experience has been growing by leaps and bounds. The GFE escort service gives men the warmth and personal touch currently missing. Most men like to talk about sex like they are the king of the jungle, but in reality, many of them are looking for companionship and the company of a caring woman. Our Girlfriend experience offers Paris girls who will kiss and cuddle our clients. The primary objective is to provide an escort service with feelings and passion. So, if you are looking for an escort experience which is warmer and more caring, then this is the service for you.
Erotic Paris Massages
Our Nuru massage almost needs no introduction being one of the worlds most famous erotic massages it has a life of its own. If you want a lovely naked masseuse to massage you until you climax, then this is the Paris massage for you. We also offer Body to Body massage which is a combination between the Tantra Massage and Nuru Massage. Our Body to Body massage provides the ultimate in erotic massages in Paris.
Paris Escort Girls in all Shapes and Sizes
At Bonjour Escort we have Paris girls from all over Europe. Our selection of girls has been thoughtfully put together to try and have only the cream of the crop. While others might have a more extensive collection of Paris escorts, we prefer to focus on quality rather than quantity. As a result, no matter what your fantasy is, we are confident that we will be able to satisfy your every need.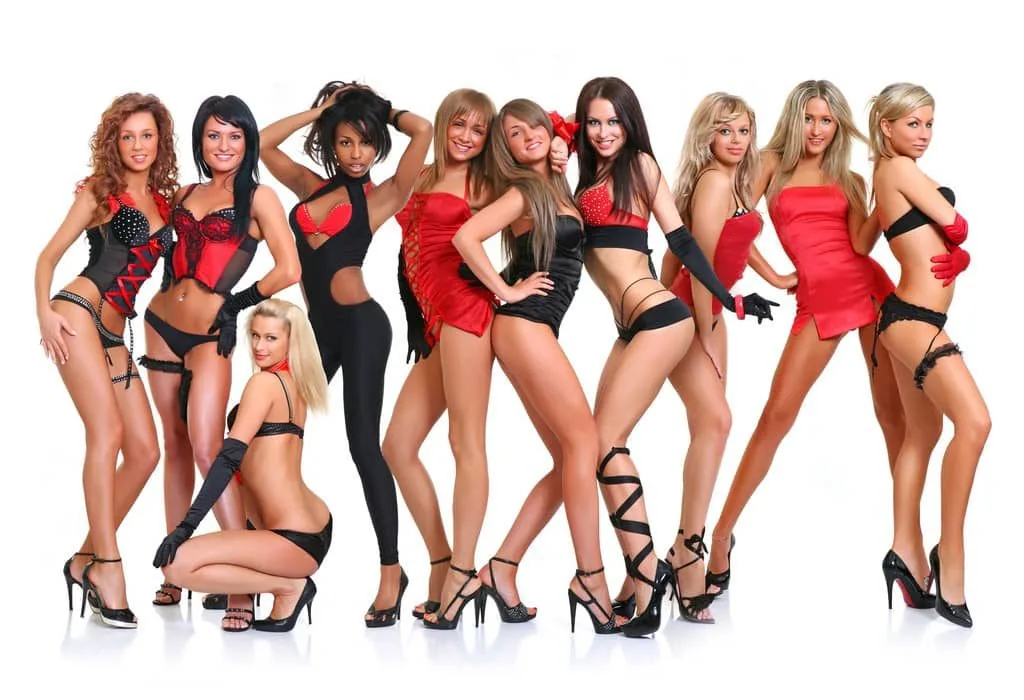 Party Girls
Our party girls are Paris hotties who are up for almost anything. They are perfect to have a hotel party or go out to a nightclub. As their names suggest, they are the party girls of the escort agency. So, if you are looking for a wild party with your friends, then these Paris escorts are perfect.
Young Escort Girls
Most of our clients want young and youthful escorts, someone full of energy who hasn't been beaten down by life. We have plenty of beautiful, stunning high-class escorts who will help you forget life's problems in a heartbeat. If you want the sexy girl next door, then we have what you need.
Couples Escorts
Our Paris couples escorts are especially suited for couples looking to inject some sexual variation into their relationship. Couples who are sexually free will love our couples escorts. With no strings attached, our girls are perfect for experimenting without the threat of relationship complications often seen at swingers parties.
Do You Have Any Question?
+41 109 345 9790
We look forward to hearing from you.
Work with Us
We are always hiring new escorts. Apply now to see if you stand a chance of joining our team.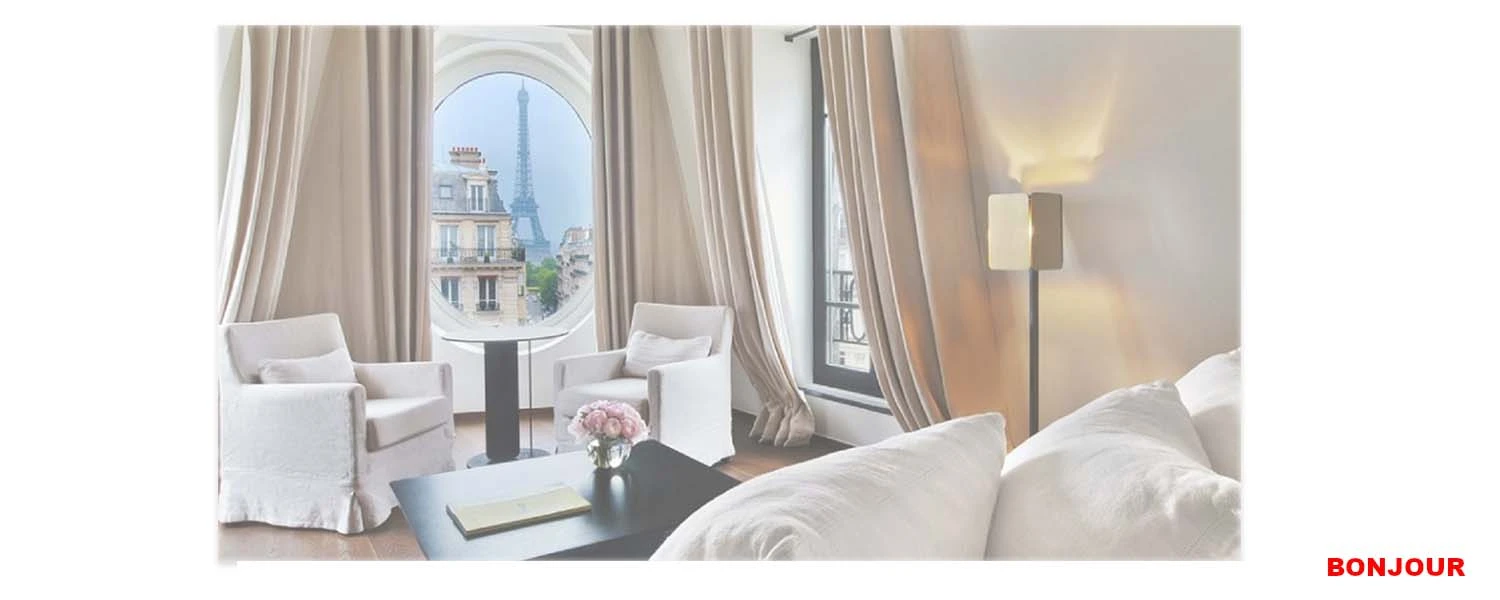 ---
Hotels in Paris 
---
Hotels in the City of Lights are some of the most enchanting and luxurious places to stay with your busty Escort Paris! When you come to Paris for the finest erotic delights then you'll certainly be one of the few lucky people without a doubt to taste the best of the adult entertainment industry. It's true that when people come to Paris they often want come for the ability to go out with their favorite Escort Paris and that's why they want the best possible accommodations. If you're someone who hasn't been to the city of Paris before and want to make your first ride special, then you don't have to think about anything because we got your back as a courtesy of the Bonjour Escort agency. Due to the intense love potential it possesses, there are many people who come to this city for a good time. This is also why people don't know where to go and where to stay for the finest hotels and services that would match their lascivious desires. We will teach you all you need to know so just sit back and relax.
Hotel D'Aubusson
This 17th century residence is just three and fifty meters from Odeon Metro Station. The luxury hotel boasts a jazz bar and a pool inside courtyard. Guest rooms feature original columns, antique furnishings and a colossal Burgundy-stone fireplace. Some rooms have astounding beds and divine views of marble statues. With amazing toilets, a coffee machine and free fast internet in each bedroom at Hotel D'Aubusson, this place definitely merits a visit. The elegant breakfast room serves a full English breakfast every morning. Your Escort Paris is definitely going to love it if you take her here!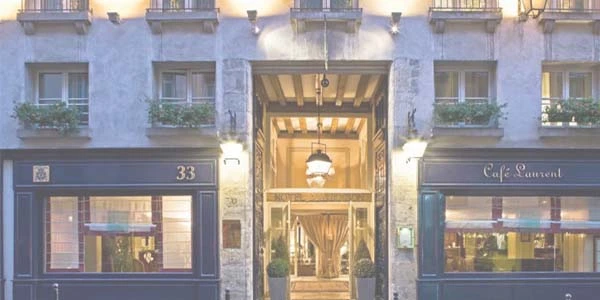 Fauchon Hotel Paris
The Fauchon Hotel is situated in Paris, it's an 8 minute walk from Place de la Concorde and a 2 minute walk from the Metro Station. It provides rooms with a fitness center and a Carita Spa. This property is located within walking distance of landmarks such as the Olympia concert hall, elegant shops and Opéra Garnier. This contains free WiFi. The air-conditioned rooms and suites come with a flat-screen cable TV, and a microwave. I also have a small douche shower, complimentary toiletries and a hairdryer. There is also a laptop in the space with links to various music services that your Escort Paris is going to appreciate.
The Grand Powers Hotel
The Grand Powers is a 5 star hotel found in the 8th arrondissement, in the Golden Triangle of the city of lights. Guests staying at the hotel will take advantage of the spa with Turkish bath, sauna and hot tub. Some of the Grand Powers rooms are furnished with parquet flooring and a chimney, and some provide a viewpoint over the Eiffel. Every space is fitted with a Smart TV and an espresso coffee machine, and various toiletries are offered in the bathrooms. Every morning the hotel serves an American breakfast buffet that people with an Escort Paris are known to love.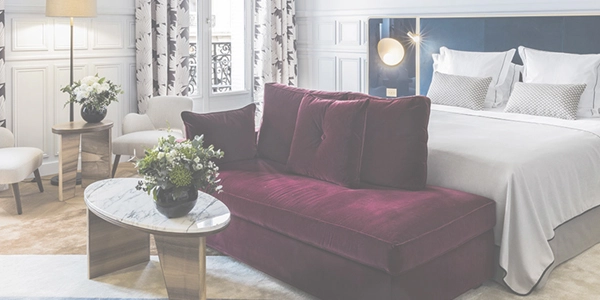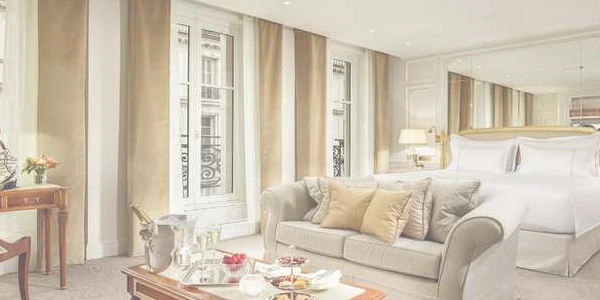 Hotel Splendide Royal Paris – Relais & Châteaux
Based in Paris, Hotel Splendide Royal Paris-Relais & Châteaux is a 6-minute walk from the Champs-Elysées and 1.1 km from the Opéra Garnier. Free WiFi is provided at the hotel. Every space is equipped with a TV, minibar and a seating area to relax after a long day. That room has an en suite bathroom with bathrobes, hairdryer and slippers. Many forms of breakfast, including gluten-free, organic, American and continental options, are available each morning. At our on-site restaurant, Tosca, visitors will enjoy a meal. People coming here to spend time with an Escort Paris find it especially wonderful.
Nolinski Paris
Nolinski Paris is located at first arr. Street in Paris, 500 meters from Tuileries Park, and conveniently reachable from the shopping area of Rue du Faubourg Saint-Honoré. The 5-star Parisian hotel boasts a salon with swimming pool, sauna, hammam, and massage facilities. At the spa visitors will enjoy beauty products from La Colline. Nolinski Paris ' vivid, comfortable rooms and suites come with fine bedding, luxurious wardrobes, soft carpets and lavish curtains, and an elegant desk. Bathrobes and slippers are on deck for your convenience. Many rooms have windows and balconies that open onto the center of Paris that is going to be divine view after a night with your Escort Paris.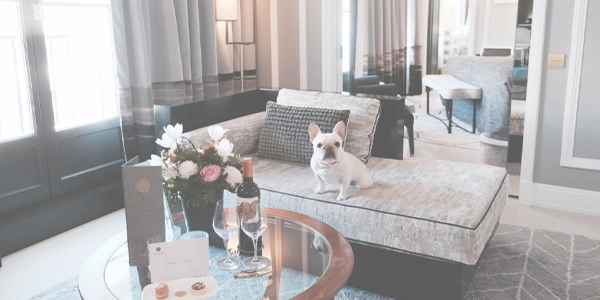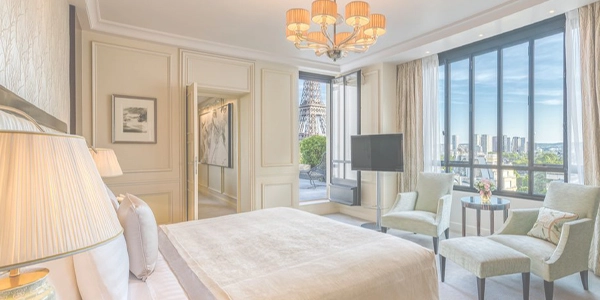 Shangri-La Hotel, Paris
The Shangri-La Hotel is a palace across the Seine and overlooking the famous Eiffel Tower. This represents Asian hospitality as well as French art de vivre. It has three restaurants, and 2 have a Michelin star. There is an indoor pool, and a spa. It is located 500 meters from Place Trocadero. Some of Shangri-La Hotel, Paris ' rooms and suites provide spectacular and exclusive views over the Eiffel Tower. People who have used the Bonjour Escort agency love it here. They love it more especially, if they are with an amazing Escort Paris.
Cour des Vosges
The Cour des Vosges offers luxurious accommodation in the Marais district and is located 450 meters from Place de la Bastille, the oldest building square in Paris, the Plaza des Vosges. The hotel has a hot tub, massages and a personal trainer. The Cour des Vosges offers rooms with private bathrooms with Guerlain bathrobes, slippers and toiletries. There is also a flat-screen TV, a streaming service and a minibar. Many rooms have a kitchenette, so you can enjoy a nice meal or eat your Escort Paris straight off the table!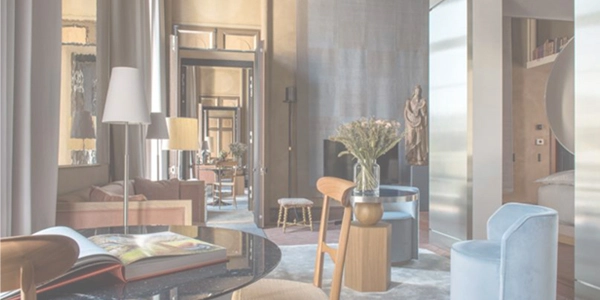 Four Seasons Hotel George V Paris
Featuring a spacious terrace with excellent views of the city of Paris, a broad floral design shown by Jeff Leatham, top-of – the-line spa treatments and Michelin cuisine, the Four Seasons Hotel George V is situated just steps away from the Champs-Elysees on George's 5th avenue. The palaces and suites are all fitted with an interactive Television, CD or DVD player and library with free internet access, many of them with private terraces overlooking Paris's capital. Complimentary coffee-pads, free, mini bar and room toasting service are available from the regular espresso coffee maker. Your Escort Paris is definitely going to enjoy her time here!
Les Jardins du Faubourg Paris
Based in Paris, Les Jardins du Faubourg Paris offers free Wi-Fi, 1.1 km from the Orangerie Museum and 1.6 km from Tuileries Garden. It' s at 8th arr. A pool, a fitness center and Olivier Lecocq Spa are located in this area. The hotel offers concierge facilities The hotel rooms have a coffee maker. Every room has a private bathroom with a whirlpool bath. The air conditioning and flat-screen TV are given in Les Jardins du Faubourg Paris. Customers of the Bonjour Escort are known to love it here. If you are with an Escort Paris then you can guarantee her satisfaction.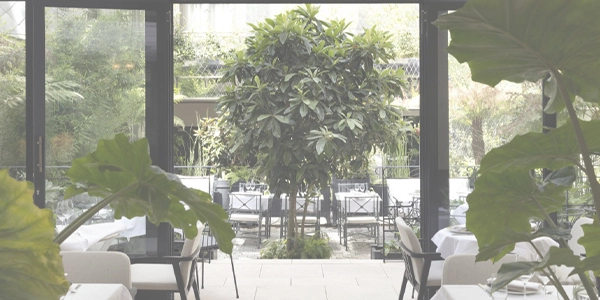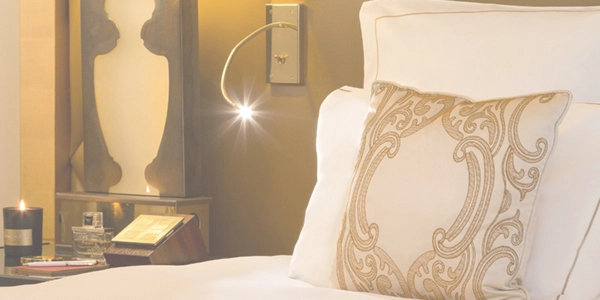 Hotel Barriere Le Fouquet's
The 5-star hotel offers a salon with a swimming pool and a sauna on the intersection of the Champs-Elysées and George V Avenues. There are also 2 restaurants and 3 bars in the hotel including the Fouquet's historic brasserie. The entire property features free WiFi. Rooms are designed by renowned artists at Hotel Barrière Le Fouquet's. That space includes a flat-screen TV and a sitting area. A bathtub with a shower is installed in the private bathrooms. Free bathrobe and slippers are included. People who come here with their Escort Paris can enjoy great views of the Champs Elysees, Avenue George V and indoor garden of the hotel.
Relais Christine
Located in the heart of Saint-Germain-des-Pres, this boutique hotel is in a palace from the 17th century, 700 meters from N.D. Cathedral. It features a 150 meter square garden and free internet, a pool and a cafe. Air-conditioned rooms come with a satellite TV and a private bathroom with bathrobes and hairdryer. They also come with flat-screen TVs. Many rooms also have a patio or a small terrace with direct access to the backyard. Room service is provided 24 hours a day and a breakfast buffet is served regularly. Relax by the fireplace in the hotel lounge and enjoy a drink with your Escort Paris.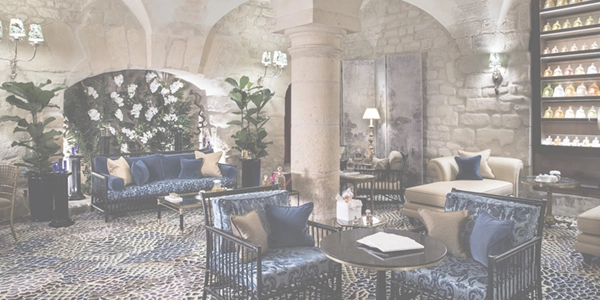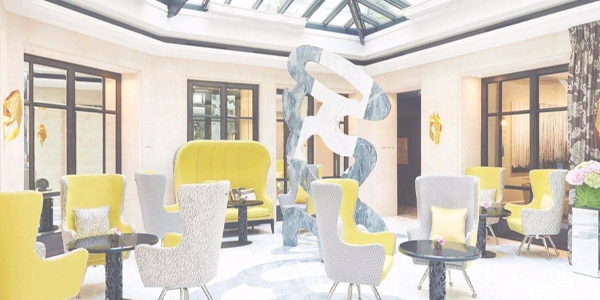 Le Burgundy Paris
Le Burgundy is centrally located in Paris, just 50 mt away from the chic boutiques of the rue Saint-Honoré. It features luxurious rooms and a salon and fitness center. The units are beautiful. Each of the luxurious rooms and suites has an air conditioning, a satellite TV, an iPod dock, and free Wi-Fi connectivity. Both rooms have air conditioning. Le Baudelaire Michelin Star restaurant offers contemporary French cuisine for lunch and dinner. The hotel's winter garden also presents visitors with home-made pastries or a cocktail in the hotel bar with your Escort Paris.
Hotel Bowmann
Hotel Bowmann offers 53 designer rooms and suites in an exquisite and classic Haussmann hotel, situated in the Golden Triangle in the 8th Arondissement of Paris. It promises a luxury salon and restaurant just 1 km from the Champs-Elysées to enjoy with your Escort Paris. The Bowmann rooms have hardwood floors. High ceilings are painted and comfortable headboards are available in luxurious rooms and furniture. The en-suite bathrooms are made of marble and top-of – the-line furniture. Either the courtyard or the Haussmann Boulevard are overlooked in all spaces, while the Eiffel Suite overlooks the iconic landmark.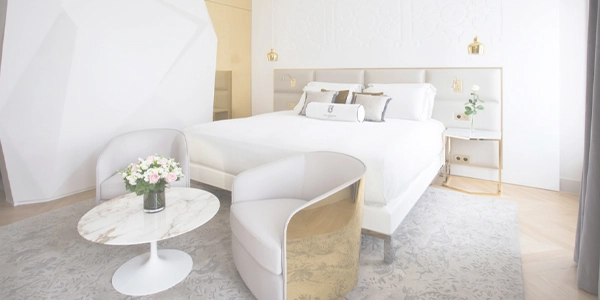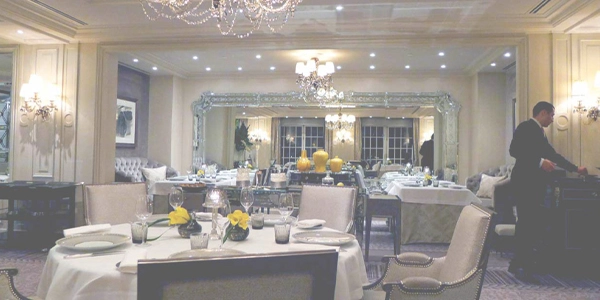 Le Damantin Hôtel & Spa
The 8th arrondissement is where you can find this hotel. The Damantin Hotel & Spa district of Paris provides free access to the spa and spa center which features an indoor swimming pool and a sauna. The house was built in the 19th century and is 1.5 km from the museum Orangerie. The hotel has a 24-hour service and offers free Wi-Fi. A flatscreen TV with satellite channels is included in all guest rooms in the hotel. Both rooms are fitted with an ensuite bathroom and some have a balcony. You can definitely spend quite the favorable time with your Escort Paris in this hotel.
Brach Paris
In the seventeenth arr is Brach London. Through London, the Eiffel Tower and Trocadero are within easy reach. A health center with pools, sauna, hammam and massages and a barber shop are provided by this five-star hotel in Paris. Group fitness lessons can be taken free of charge by members, and a special coaching fee is charged. High quality sound and insonating are offered in the bright and spacious rooms and suites. We have toiletries, high-quality linens and an attractive desk. They have a dressing room. A terrace and views over Paris and Haussmanian facades are offered in some rooms and suites for you along with your Escort Paris to enjoy.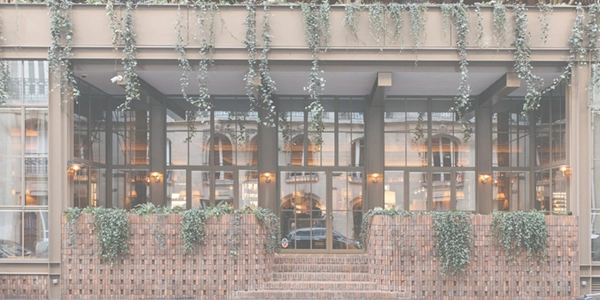 Hotel Le Royal Monceau Raffles Paris
Raffles Paris is a luxurious, 5-star hotel designed by Philippe Starck, a well-known designer. The hotel has a swimming pool, gym and a 99-seat cinema, five hundred meters from the Arc de Triomphe and the Champs-Elysées. A flat-screen TV and a nice private bar are offered in the spacious rooms and suites. The toiletries in the bathroom include a shower or bath, bathrobes and Clarins toiletries. Both rooms are furnished with a living area with an executive desk. The people who have used the Bonjour Escort have given this hotel high praise. Especially, if they are with an Escort Paris.
Mandarin Oriental, Paris
The Paris Mandarin Oriental is a hotel located in the city center of Paris in the 1930s, in a historical building dating back to the 1930s. It has an enclosed, country-style greenhouse, a 900 m2 spa area with 2 Michelin stars, and a gourmet restaurant. This is influenced by high-class fashion houses and a sleek décor. In the rooms and suites each of which have a special décor, Parisian sophistication brings oriental luxury. Every accommodation contains tea and coffee making, hairdrying and a large bathroom, and some suites have a terrace with panoramic Paris views that your Escort Paris is definitely going to enjoy.
Le Pavillon de la Reine & Spa
This luxury hotel is situated on the popular marais Place des Vosges and visitors enjoy the free use of the pool and fitness center, including a Jacuzzi and a hammam. Free private parking is available at Pavillon de la Reine & Spa, and public transport takes you to the Louvre Museum in 15 minutes. Offering luxurious rooms with free Wi-Fi, the Pavillon de la Queen & spa features air conditioning. Each has a flat-screen TV with cable and mini bar, each uniquely decorated. A lift is accessible in all spaces that you could probably make out in with your Escort Paris.
Hotel Les Bains Paris
Hotels Les Bains Paris provides indoor swimming pool, terrace, and a concierge service just a5-minute walk from the very center of the Marais district and 1 km from the Louvre Museum. It is only 400 meters from the Pompidou Centre. Every air-conditioned space comes with a safe and a flat-screen TV. Most also have an open seating area and a deck. There is a small bathroom with a hairdryer, spare toiletries, pants and slippers. Hotel Les Bains Paris serves breakfast every morning. The on-site dining room, which serves a la carte dining, is also open to people with an Escort Paris with them.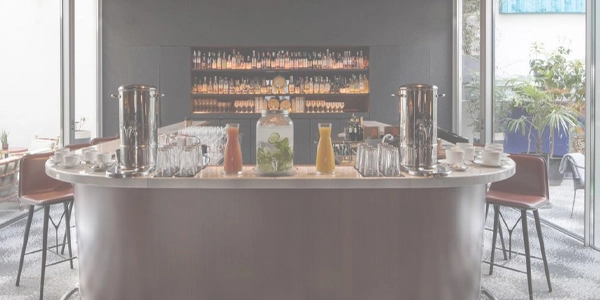 Maison Albar Hotels Le Pont-Neuf
The Maison Albar Hotels Le Pont-Neuf is situated 700 meters from the Louvre Museum in Paris and has free access to its indoor swimming pool and hot baths. Le Spa Pont-Neuf by Cinq Mondes is also offered at an additional cost. The spa service is located in the hotel. The hotel's restaurant serves a dinner. That air-conditioned hotel room has a coffee maker and a flat-screen cable TV. Growing space has a touch pad, which is open to visitors. That space has a private bathroom, free WC and a hairdryer. The Japanese toilet is open to visitors. It's surely the place to go to with your kinky Escort Paris.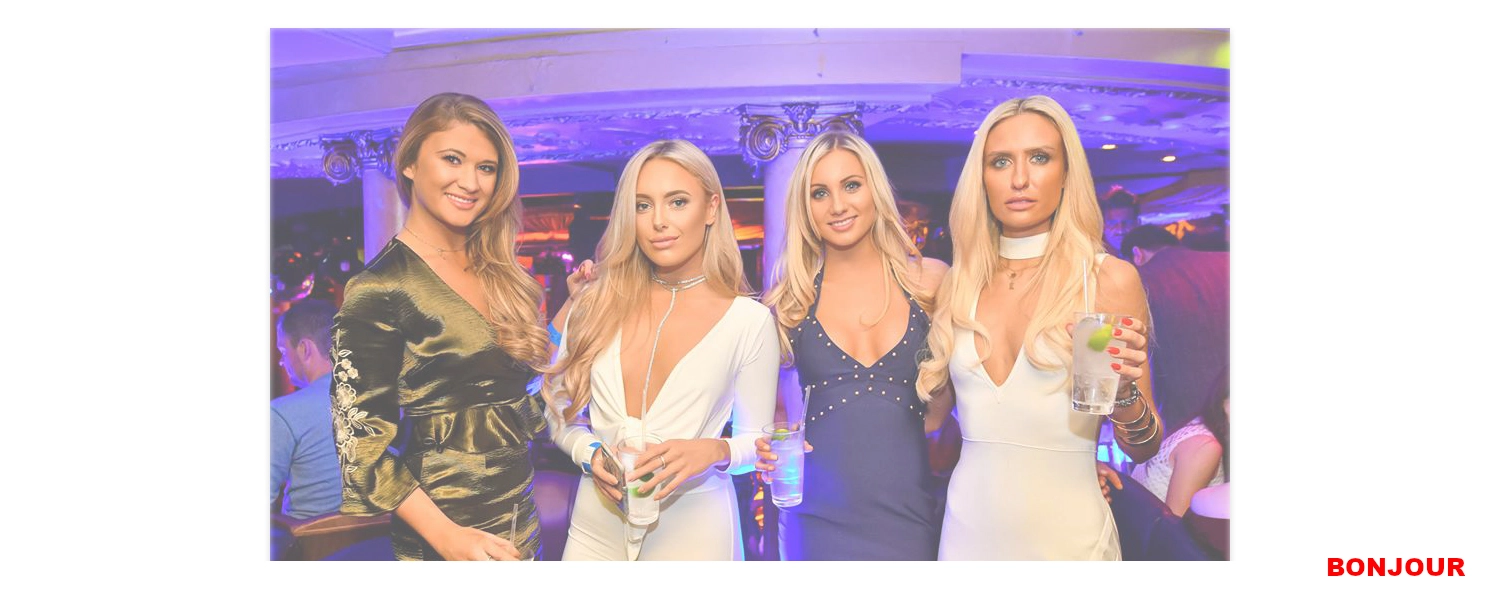 ---
Nightlife in Paris
---
There are quite a few night clubs, bars and pubs along with red light districts as well in the city of lights. However, if you have never been to the city before then you may face some problems searching for the best ones to take your curvy Escort Paris out to. People who come to this for the finest and most exquisite erotic delicacies are known to go to the top most popular and top rated nightlife spots. You do not need to worry about anything because the Bonjour Escort agency gets thousands of customers annually and it is due to this reason that we are well acquainted with the needs of the kind of people that come to this city to have a good time. Paris is the city of love and romance obviously, but it also has something much more to offer. It also offers the potential for the finest escort experiences to those who are willing to take the time to explore this city and all it brings to the table as far as unlimited fun and horny encounters goes. You may already have an idea for this but your Escort Paris is definitely going to make all your nightlife adventures as even the adult companions of this city know of their purpose and how to make their customers have the kind of fun they want.
Le Bar du Plaza d'Athénée
So it's a little retro, but still stunning in contrast to most Parisian bars. The casual cocktails are a change from many on this list, with warm wood paneling combined with a translucent bar and other minimalist devices. Nonetheless, his drinks are with the best of them and we would have anticipated nothing less with a restaurant next door by Alain Ducasse. A QR code can be and is included in the menu, so it is too geeky as it is stunning. It is definitely the place to go if you were looking for a luxurious evening with your Escort Paris.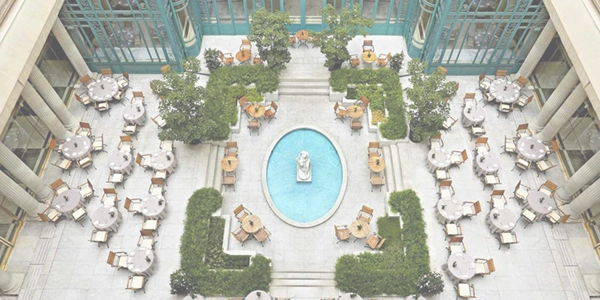 Le Bar Tuileries
It's not shocking that you're on champagne and cucumber mojito in the West on the street just down from brands such as Bulgari, Dior and Rolex. But it is worth loving the bar in crimson style, which is casual and elegant. During winter, this top class bar opens a covered terrace that adds a bit of charm. Your Escort Paris is going to get the lavish taste if you take her to this bar. It is definitely one of the more beautiful places to be at that is highly suggested by the Bonjour Escort agency.
Bar Kleber – The Peninsula
Opened in 2014, this ground floor bar is essentially like a boozy ride to Versailles. Precious drinks and champagne pour to those well-dressed who arrive for tibbles and, if possible, spill out over the terrace. The place is adorned with tradition and to match many of the monuments in Paris, and therefore also has a cultural flavor. This is one of the more lavish places to be at for a night out with your Escort Paris. If you're into it you're going to have a blast!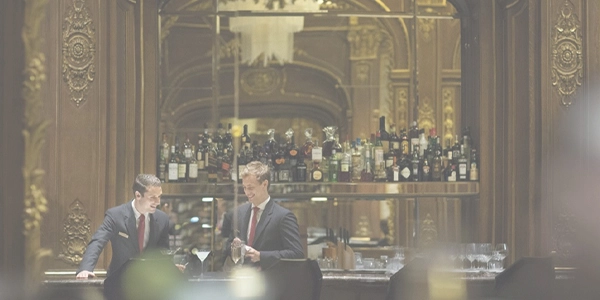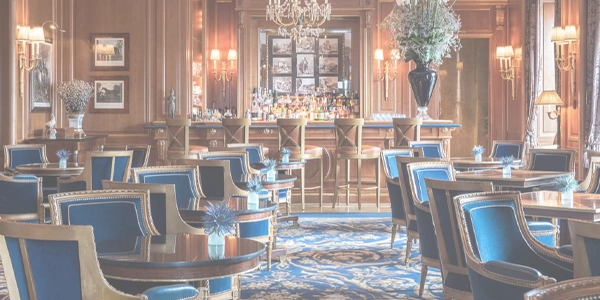 Le Bar – Four Seasons
The Four Seasons are nothing spectacular and Le Bar observes the rule. Intimate and elegant, only the most prestigious clients here are able to drink champagne cups at 27 euros every day. Obviously, you pay for rooms, but you can also stick to 25 euro foie gras finger sandwiches to complete your experience. You can find it easy to go big with your BBW Escort Paris here! So you got nothing to worry about!
Cafe Laurent
The left Bank also has a lot of visible fans, whereas most of the broad names are stunning people on the right bank. The Hotel d'Aubusson's bar is as eye-catching as it is ear-catching. Daily Jazz gigs keep things going as cocktails from a half-page bourbon menu from all over the world are consumed. The bar is a cozy little sanctuary in winter and autumn, but the picturesque outdoor patio is bursting in warm months. This bar is meant to be for the person who desires a classy evening out with this Escort Paris.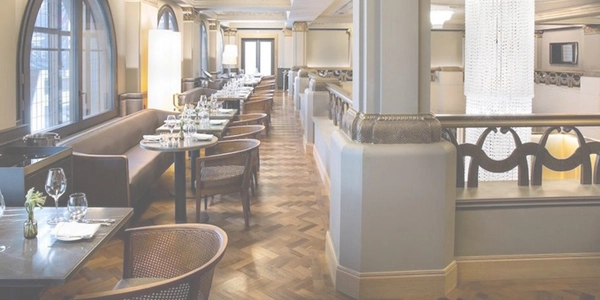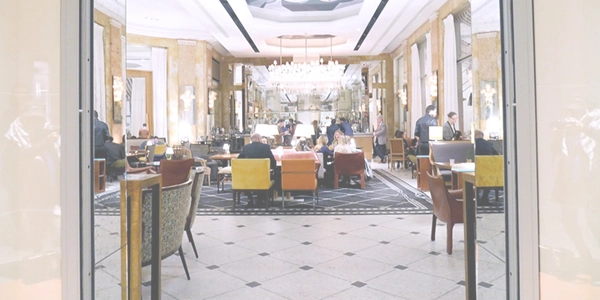 Les Heures
This bar is housed at the hotel Prince de Galles. It is one for real cocktail lovers. Historical cocktails and more fresh ones, including a Thai mojito with ginger and basil are the main focus, but thanks to the menu that's not all. You can enjoy the finest drinks and enjoy the time of your life with your Escort Paris later on in the night!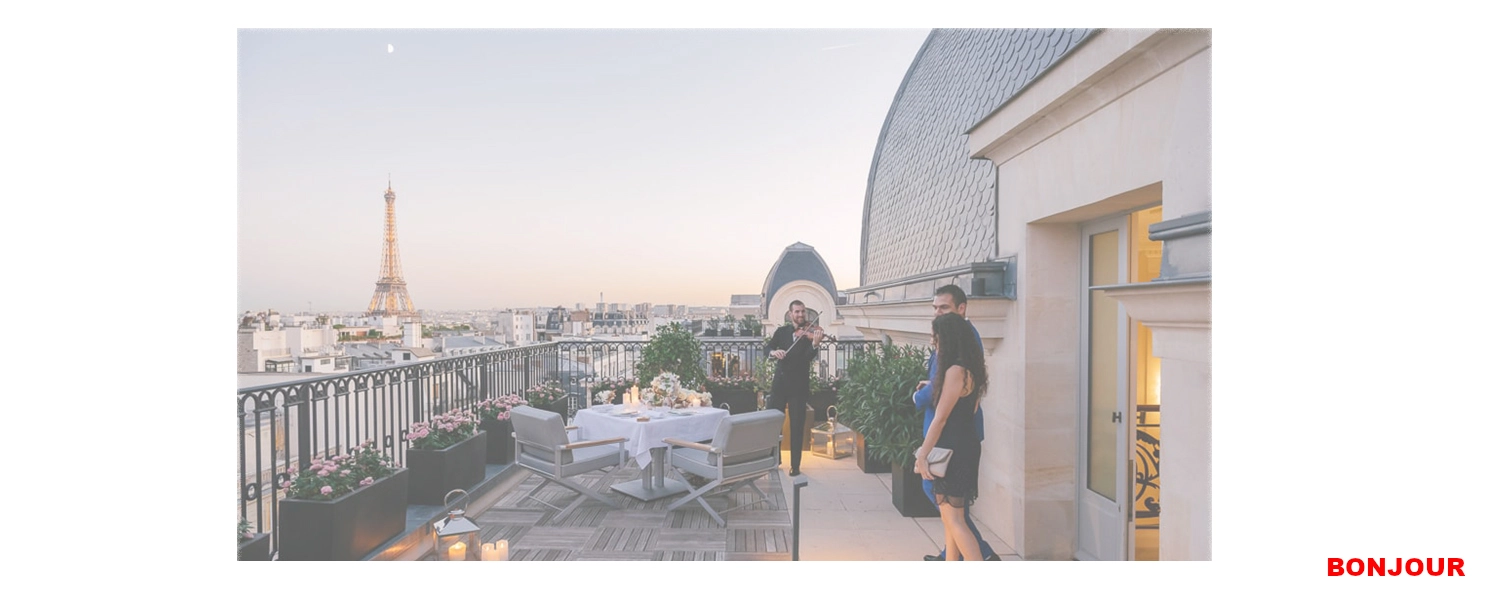 ---
Restaurants in Paris
---
There are quite a few restaurants in Paris that merit a visit with your Escort Paris. This city has a lot to offer when it comes to the finest gastronomy. There are also many restaurants that provide various forms of foodie entertainment. This means that if you are with your sex girl than you will find that there is a lot of potential for a good time. Different restaurants are designed in different ways. Various designer décor and the most amazing service are just some of the features of the kind of restaurants you will find in this city. One thing is certain that all the restaurants we suggest are going to be the most epic places of fine dining to take your Escort Paris to. The Bonjour Escort agency just wants the best for all our customers and it is due to this reason that we are willing to provide you the inside scoop on the places to go to for a fine meal. We care!
L'Abeille
A study of the L'Abeille's restaurant calls for something historical. The name comes from the insignia of Napoleon Bonaparte, the "bird," as his great nephew, Roland Prince Bonaparte, designed the house. This took four years to complete the very luxurious and fashionable house that started in 1892. So as you enter and walk down to L'Abeille, take in the background of the city and appreciate the Escalier d'Honneur. The restaurant is painted in white, gray and taupe colors by Pierre-Yves Rochon and has only 40 seats and opens onto a private garden which has an erotic tone perfect for a date with your Escort Paris.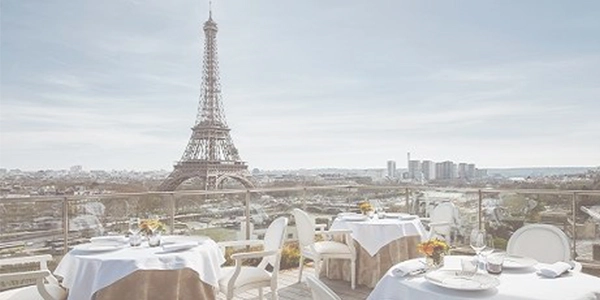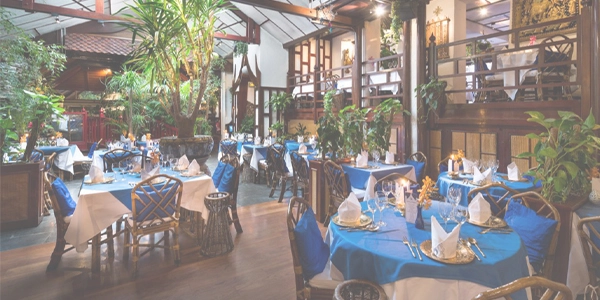 Blue Elephant
This is a nice Thai restaurant in Paris, full of flowers, pagodas and happy waiters. The menu lasts for thousands of miles and many dishes are vigorously shot and the three red elephants are the hottest ones. The shrimp curry and the Fomyang Soup as well as the garlic pork are pretty fine. Order the sweet jasmine tart for dessert and your Escort Paris will forever be grateful to you and will even provide you added proficiency in the lascivious affairs of the night. The people who come to the Bonjour Escort for an erotic sex companion hold this place in high regard.
Le Ciel de Paris
Le Ciel de Paris is the largest restaurant in Europe at the 56th floor of the Montparnasse Hotel. The modern furniture in beige and earth tones has been revamped for a long year and has a dome covered in round night mirrors. Of example, the main attraction is the view from the bay windows, a spectacular view of the town of Light, with its avenues, buildings and landmarks. He and his staff produce an appealing seasonal menu and use ingredients such as Lombard, scampi, truffle and turbo. This restaurant provides a luxury setting for your top-reviewed Escort Paris.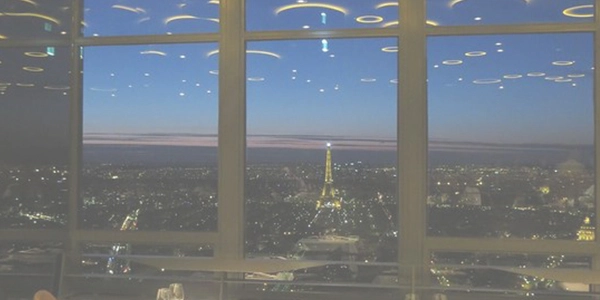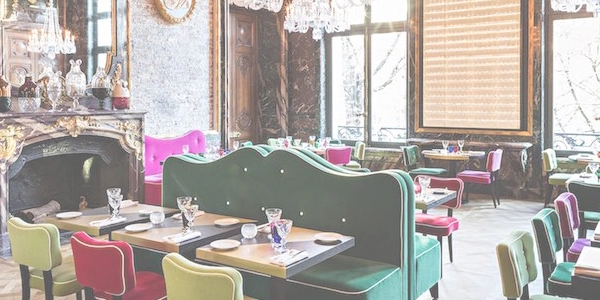 La Cristal Room Baccarat
Chef Guy Martin, director of Le Grand Véfour, supervises the fare made by David Angelot in a beautiful Parisian hotel, redecorated by designer, Philippe Starck, and artist, Gérard Garouste. The trout fillet, oxaline lacquered and spiced up with tofu, corrèze rosted veal chop, with sweet peppers and gnocchi, and crispy chocolate baked pastries with cherries and kirsch ice cream are made of the best ingredients for you and your Escort Paris.
Sightseeing in Paris
The town of glory, Paris is a metaphysical city. Paris is the capital city of the nation. The role of France in globalization, in truth, is due in large part to the presence of its capital city which has long been one of the world's most important capital cities. Paris is the sixth tourist destination in the world to be visited. The capital of France is filled with surprises and locations not to be missed if you are with an Escort Paris. Our sex companionship agency just wants you to have the kind of time that is better than you expected. That is the reason why we are here to make sure that all your wildest expectations of this city are brought life from the point you decide where to go. This city has something to offer for every kind of person. That is why you should be excited because no matter which part of the world you come in from, chances are you will find your heart and soul in this city with your Escort Paris.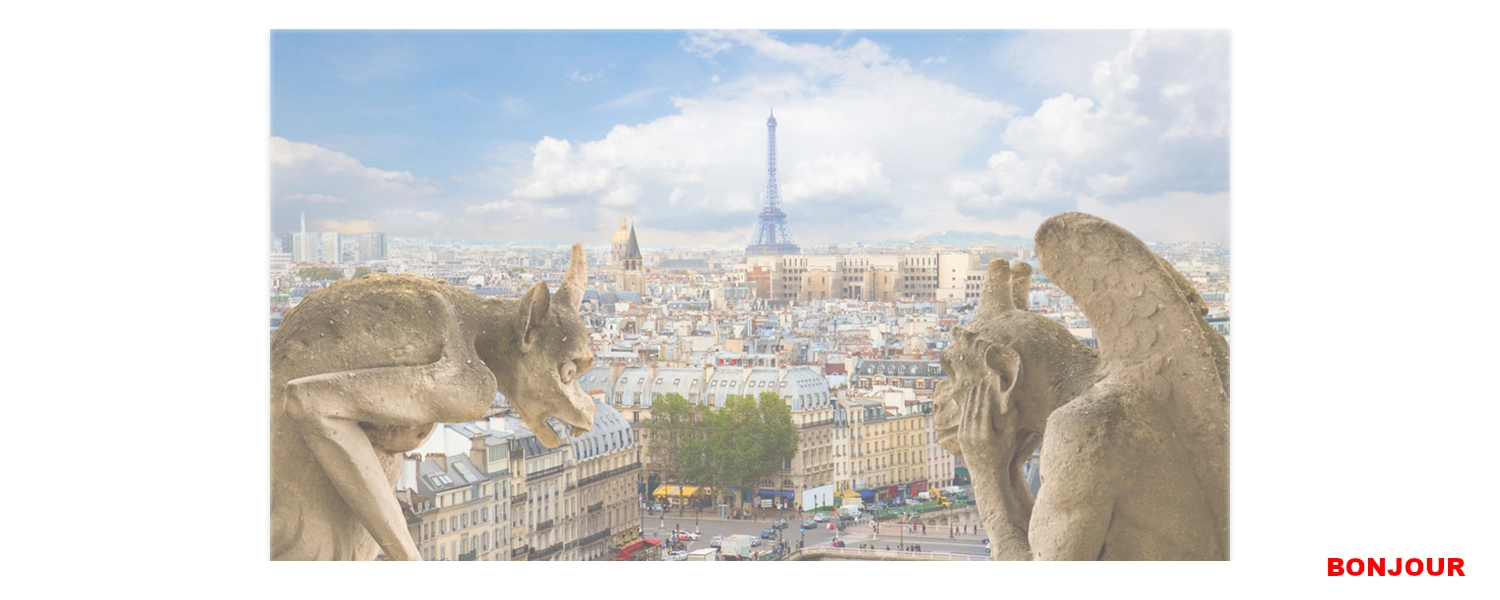 The Music Museum
On this planet the repertoire of the Philharmonic de Paris is exceptional. Nearly 5,000 instruments and works of art are displayed in the Music Museum. There are temporary exhibits, in addition to the permanent shows, which enable you to create connections to other forms of expression and understand the complexity of music. Your Escort Paris is going to make sure that you have the finest time while you enjoy some desirable tunes. After all, what better place is there to go to for a decent time than the music museum?
National Museum of Natural History
In the heart of Paris is the National Museum of Natural History. It is characterized by its originality from others in natural history. This consists of several plant sites, consisting of the great creation museum, the Mineralogic and Geological Museum, the adjacent parks, and even its own park, the Ménagerie, is situated in the Jardin des Plantes. Why not rest in the gardens after the museum has been visited? These are some of the top places that you can visit for the time of your life if you are with an Escort Paris.